Cyber security
Data encryption and secure communication
Ransomware attacks are evolving, and their current goal is to firstly have the greatest possible impact on an organisation's operations and then to obtain the greatest possible ransom. Attackers use a large number of different techniques, including currently unknown ones.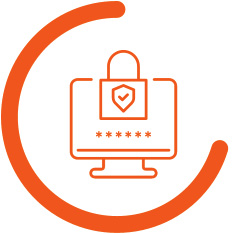 Our goal is not only to detect and stop the attack in time but also to help customers recover quickly after a possible attack, ensure data recovery and run important systems.
Ransomware attacks do not miss any areas, and we know that effective perimeter and endpoint protection and well – configured backups can save a lot of money and recovery time in the event of an attack.
Services
Nastavení cookie na tomto webu je nastaveno pro "povoleno cookies", aby vám poskytlo nejlepší možné prohlížení stránek. Pokud budete nadále používat tento web bez změny nastavení cookie nebo klepnete na tlačítko "Souhlasím" souhlasíte s podmínkami použití cookie.