Cyber security
Endpoint security
Thanks to a never – ending race between cybercriminals and security experts, the protection of the terminal equipment has made huge progress over the past 30 years. The classic anti – virus solution, operating on the principle of signatures, is only a necessary basis for the protection of the company's intellectual property.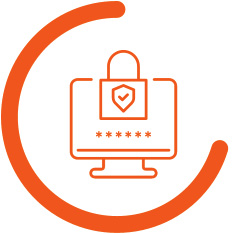 Our specialists design and implement next – generation technologies that, in addition to classic protection, also protect against ransomware, zero – day attacks and other advanced threats and ensure the security of user devices in offices, at home and on the road.
Services
Nastavení cookie na tomto webu je nastaveno pro "povoleno cookies", aby vám poskytlo nejlepší možné prohlížení stránek. Pokud budete nadále používat tento web bez změny nastavení cookie nebo klepnete na tlačítko "Souhlasím" souhlasíte s podmínkami použití cookie.