Cyber security
Firewalls and security gateways
The security challenges associated with the perimeter are increasing. With the increasing mobility of corporate employees, there is a growing need to have access to network resources anytime and anywhere.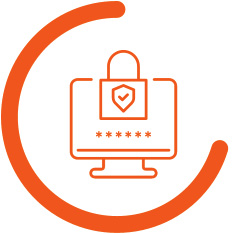 Since users, customers and partners connect to the corporate network from the Internet, corporate networks are gradually becoming the perimeter. Trends such as an increase in the number of users and devices on the network, application expansion, virtualisation and more often lead to a loss of control. We offer effective security solutions. Single joint management provides preview, filtering and sorting of all user, application and network policies and provides great deployment flexibility. Our technical team will ensure easy and secure connection of users working from home and branches, which will be protected as well as the company's headquarters.
Services
Nastavení cookie na tomto webu je nastaveno pro "povoleno cookies", aby vám poskytlo nejlepší možné prohlížení stránek. Pokud budete nadále používat tento web bez změny nastavení cookie nebo klepnete na tlačítko "Souhlasím" souhlasíte s podmínkami použití cookie.