What we can do
Data and storage protection
Comprehensive systems for data storage, protection and archiving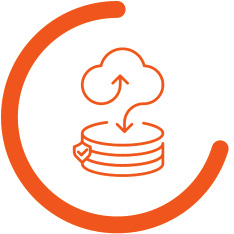 Data storage, protection and archiving systems have long ceased to be the major focus of large enterprises and organisations and are increasingly of interest to small and
medium – sized businesses.
STORAGE ONE will create a solution that will exactly follow your needs and requirements, whether you are a small company or a multinational bank.
Nastavení cookie na tomto webu je nastaveno pro "povoleno cookies", aby vám poskytlo nejlepší možné prohlížení stránek. Pokud budete nadále používat tento web bez změny nastavení cookie nebo klepnete na tlačítko "Souhlasím" souhlasíte s podmínkami použití cookie.